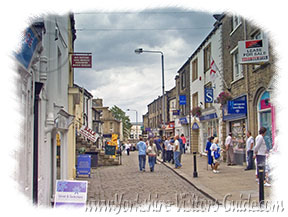 Skipton
Gateway to the Dales
Just why does Skipton draw so many thousands of visitors each year to the cobblestones and castle walls of this ancient market town? Well – located on the Southern edge of the Yorkshire Dales, it is a quaint, old time North Country market town. Many streets are paved with cobblestones and you'll find friendly people selling food and trinkets. Thousands of visitors come to Skipton each year to spend the day in its market place. Market days are Mondays, Wednesdays, Fridays, and Saturdays.
Skipton Market
The market place of Skipton is the hub to other villages and shopping areas. The main items you will find for sale in the market place are fish, fruits, vegetables, household items, and clothing. The market place gets very busy during the early morning and late afternoon hours.
Skipton Castle
Skipton Castle is an attraction that you don't want to miss seeing. The castle is more than 900 years old and was the ancient seat of the Clifford family. This is the best preserved castle in all of England. Take your time exploring the stone hallways of the castle. You can also walk around the amazing courtyard that even has a picnic area.
Canal Cruises
Take a canal cruise to explore the scenery in a very relaxing and even romantic atmosphere. You will travel along the Leeds and Liverpool Canal. Some of these canal cruises will take you along a little known spur around the back of the Castle, giving you a view that you didn't see when you explored it.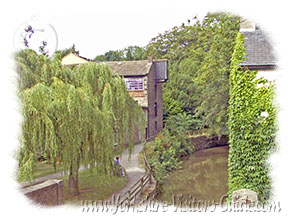 You can choose from day or evening canal cruises and you can choose from a variety of locations to go to. Some cruises are just an hour or two while others are an all day adventure.
If you are interested in learning more about local culture and history, the Craven Museum has everything you are looking for. You'll find paintings, artifacts, skulls and bones, old machinery, and old instruments. The exhibits are continually changing so even if you've visited before it is always worth another look.
Accommodation
You'll find many great lodging options. The most amazing place to stay in Skipton is the Mason Arms Inn. It is more than 400 years old and offers you a great view. There are some great farm bed and breakfast locations including the intriguingly named None Go Bye and the Low Skibeden. There are also many hotels and self catering holiday cottages in the area to choose from.
Refreshments
The food selection here is something to rave about. Take your pick from a selection of wonderful restaurants featuring a wide range of foods. Some of the best chefs in the business work in the town's restaurants and hotels, offering you delicious cuisine with amazing scenery.
Come enjoy the busy atmosphere of the market place. You'll find some great things to eat as well as to take back home with you. Go back in history as you explore the Castle. Relax as a canal cruise transports you to many great locations around and about. You will find plenty of great places to stay and eat while you are enjoying your visit to Skipton.