Staithes – Fishing Village
Loved by Artists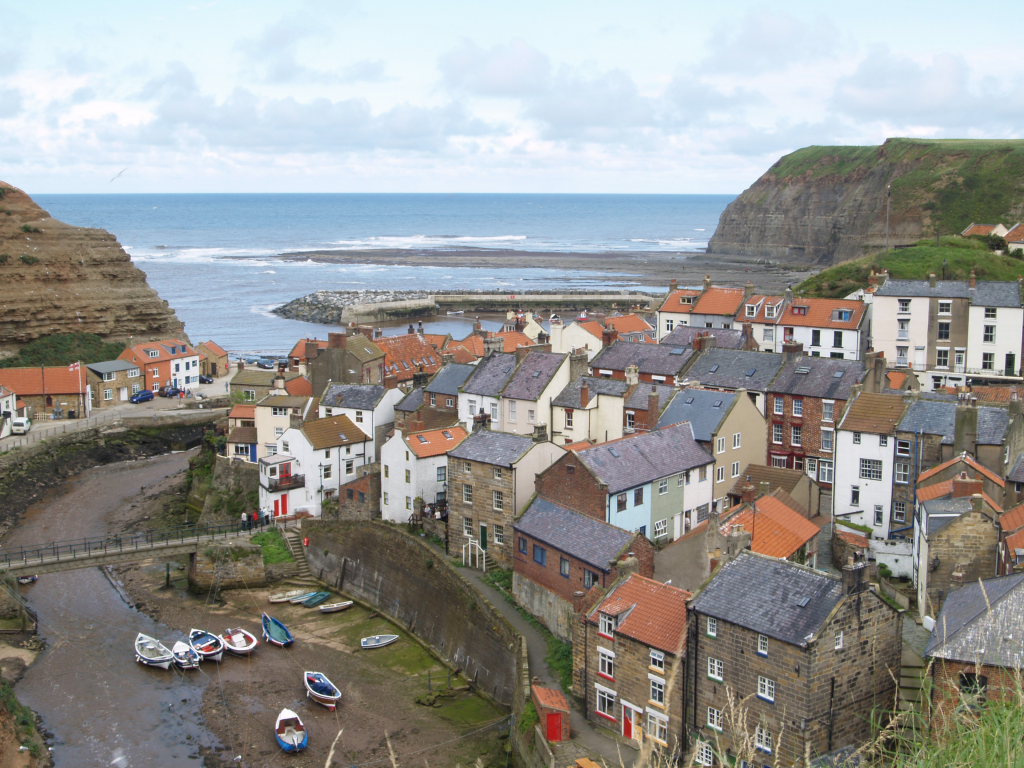 Of Staithes, many people say that young James Cook first became dewy-eyed about the seagoing life while he was apprenticed to a grocer in the tiny fishing village here.
Only due to a cleft in the sea cliffs were the early inhabitants able to maintain a foothold on this spectacular, often wild and unforgiving coast. Humble fishermen's cottages cling to the steep sided ravine that has been cut out over the millennia by Staithes Beck. An entire community grew up around the needs of the families that eked out a living here. Often cut off from others by the inhospitable land, much of their supplies and communication was met by means of the sea. In time a meagre harbour was built to help protect their boats and homes. Improvements have been made down through the centuries and now there are two breakwaters protecting the harbour entrance from the sometimes ferocious, North Sea.
Staithes still supports a tiny fishing community and you'll often see a group of Whitby cobles sheltering in the harbour waters – or resting on the bottom when the tide is out. But these days the main income is from tourists – day trippers and holiday cottagers alike are drawn to the narrow, steep, picturesque streets.
Pubs and cafes rub shoulders with art galleries and antiques shops. Many of the dwellings are red roofed and seem to sit on top of each other while hugging the few ledges in the cliff sides.
If you're a resident or staying in the village for a holiday you'll be allowed to take your vehicle down the hill into the narrow streets. The local council has provided a car park and visitor centre at the top of the hill for the rest of us. Of course the walk down the hill is easy. Coming back to the car or bus is quite a bit different and, if you're like me, you'll probably be out of puff by the top. The effort though, is really well worth it! Few places retain the charm of yesteryear – but Staithes is definitely one of the best.
Fancy an ice cream? If you're lucky and the little cafe at the bottom of the hill is open – as it was when I last visited – take your pick from the mouthwatering selection of locally made, real ice cream. Down a tiny alley by the side of the cafe, stroll across a bridge over the beck and onto the north side of Staithes harbour. From here you can enjoy a lovely walk out along the breakwater.
The Lifeboat House is an interesting source of daring stories of sea rescues. Will you make a donation to help this voluntary organisation? They have a little shop with many souvenirs to buy – you may find just the gift for Auntie Sue or Uncle George! For more information about the Royal National Lifeboat Institution please click here for RNLI (A new window will open so you won't loose your place here at Yorkshire Visitors Guide – just close the new window and you'll be back here in a jiffy!)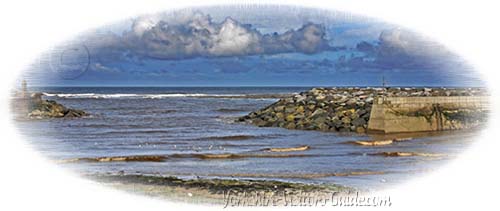 Return from Staithes to Yorkshire Coast