Where To Stay In Yorkshire
How to choose
Where to stay? Well, what's your idea of the perfect accommodation for your holiday?

How about five star ***** luxury all the way? An army of people ready and willing to cater to your every whim? Someone to offer a glass of champagne – even before you knew you wanted one? Soft lights, softer music and exquisitely cooked fine food?
Yes – Yorkshire has all that!
Perhaps cosy cottage accommodation miles from anywhere would suit you more? Log fire crackling in the hearth, its all enveloping warmth snuggling and cosetting you all over? Relaxing after your invigorating walk over the wild moors in March? A warm glow exuding from inside out as a heartwarming, fulfilling beef stew hits all the right places? No one around except those you love?
Yorkshire has all that too!
Whatever your choice of where to stay – Yorkshire has it! From wildly extravagant, footballer and WAGs lifestyle choices of five star decadence to realistically affordable family holiday hotel. From comfortable cottage on the moors to two person tent in the middle of a field in the Dales. From these extremes and including everything between, there's some where to stay that will suit everyone down to the ground.
Hotel holidays
How do I know which hotel is best? For many years the Automobile Association (AA) has compiled and published lists of holiday and catering establishments. Rating them usually with a system of stars, these lists have, over the years, helped thousands of travellers decide where to stay. Lately the systems seem to have become more extensive, but they have explained everything here to help. AA Star Ratings
Some holiday booking web sites, such as Expedia.com and Booking.com, now include reviews posted by people who have actually stayed in the hotel they are reviewing. These reviews can be useful in finding a good hotel and avoiding one that's – well, shall we say, not so good. But I wouldn't want to rely on them totally. For example, someone who is ranting about the terrible service or poor food may just be someone who is impossible to please no matter what. Similarly a raving report may be just from someone who likes to see their words in print. Mind you, a hundred percent praise from a dozen or so visitors might be enough to convince me to give the hotel a try – especially if they have a great offer on! How to find great offers? Well – these could be as good a place to start as any.
Other "Sit back and let others do the work" options
Yorkshire has many options when you're thinking about where to stay.
Many guest houses offer bed and breakfast plus an evening meal. This lets you forget totally about catering except for a light snack at lunch time. Indeed, should you be heading into the great outdoors, away from shops and cafes, they'll likely be prepared to supply a packed lunch. A picnic, perched on a boulder miles from anywhere and free of strangers holds a great attraction for me. How about you?
Public Houses – pubs – and old coaching inns are often the centre of village life and can be lively places. They could be your answer to the question of where to stay. You'll find many offering bed and breakfast in quaint, unique surroundings. Often having an excellent kitchen they can provide good traditional fare for a lunch time or evening meal. They are popular with walkers, cyclists and visitors of all kinds.
Farmhouse bed and breakfast accommodation is traditionally excellent value for money. Popular with families – most kids love to be among the farm animals! These are often run as a sideline by the farmer's wife and offer a great way to be "part of the family" – albeit in a small way. This is often also true of the private house bed and breakfast.
I must admit that for me, just setting off and driving in the car, only looking for bed and breakfast in the late afternoon is a great way to enjoy a holiday. The attraction is in not knowing from day to day where to stay each night. Of course, having the children along, you would probably feel the need of booking ahead just to make sure of a bed for each of you each night. Perhaps this idea is good for singles or couples but not families? Unless you're an adventurous family of course!
Self Catering
Many people much prefer the freedom of a self catering holiday to the relatively regimented hotel or bed and breakast type.
What is self catering? Well, I've put my thinking cap on and written a little article outlining 'six of the best' benefits of a self catering holiday. Click here to read the article.
Holiday Cottages
Hiring a self catering holiday cottage is a great way to get yourself cosy, well fitted accommodation, at a reasonable price and in the area where you want to spend your holiday. Browsing the brochure or online web site of a reputable agency could easily solve your problem of where to stay.
My wife and I rented a charming cottage in a tiny hamlet in the wilds of the North Yorkshire Moors. We enjoyed invigorating walks on the lonely trails up there on top of the world. The folks who own the cottage also keep horses, dogs and rare breeds of sheep. They were happy for us to be involved and took a delight in our delight. We loved being close to all these animals and while we were there, some of the sheep produced their lambs. With all this activity going on and the occasional foray out to the nearby seaside town of Whitby we could never have been bored. The evenings, being in March – early Spring, turned cold as soon as the sun dropped below the horizon. But our cottage was totally equipped, enabling us to prepare, cook and enjoy a delicious evening meal. The welcoming open log fire in the comfy lounge beckoned after eating our fill.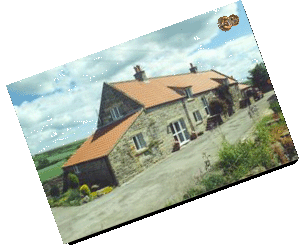 Other self catering options
Renting a holiday cottage or apartment is not the only way to enjoy a self catering holiday. It may not be your way. It may not fit with your budget. Maybe you and your family want to be entertained and take part in fun and games? Here are some other self catering options:
Chalet or caravan on a holiday park.
Caravan on a quiet caravan park
Camping – a holiday under canvas.
Motorhome – this ticks two boxes for it gives you your accommodation and also your way of getting around.
Canal narrow boat – this again ticks two boxes – where to stay plus your mode of transport
A bit of both?
They used to be for the young! They used to be very basic! You used to have to arrive on foot or cycle! Moreover, they used to be very cheap. All that has changed. Youth Hostels – nowadays they are for anyone, young, old or something in between. You might consider them if you're travelling as an individual, a family or a couple. You no longer need to arrive under your own steam, as it were – arrival by car is no longer frowned upon. And you don't have to share a dormitory room with strangers – although these are still available as a very cheap option. They have options for self catering or you can enjoy a meal provided and served in the dining room. Certainly well worth checking out.
As you know, planning for your holiday can be a fun part of it too. Not only where to go. But what to do and what to see. Where to stay though, is perhaps the most important because if you're unhappy with your accommodation it is very likely to mar your entire holiday. So – choose carefully! No matter where you decide to stay, I hope you have a really great time.