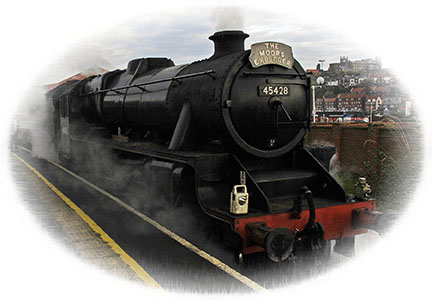 Heritage Railways
Steam trains in Yorkshire. Yorkshire is blessed with many locations where the opportunity to get up close and personal with those fire- and smoke-breathing giants of the Industrial Revolution, the steam trains, is not only possible, but positively encouraged.
The Preserved – or Heritage – Railways came about in the UK due to exception being taken, by character-full individuals, to the savage cuts introduced in the early 1960s by British Railways on the advice of a certain Dr Beeching.
Little boys, from six to ninety-six, the world over, dream of becoming train drivers. Thanks to the devoted work of thousands of dedicated volunteers those dreams can be made to come true for a lucky few willing to get their hands dirty. Following many years of hard work, some of our preserved railways have built up their viability to such an extent they can now offer days or even a weeks worth of train-driving experience.
Here are just a few places just waiting for you to visit…
North Yorkshire Moors Railway
Enjoy a day out on the North Yorkshire Moors Railway among the steam and smoke belching giants of yesteryear. Here is a place to relax to the rhythmic click-a-ti-clack of the wheels on the rails whilst indulging in a fine dining experience aboard the romantic Pullman cars; somewhere to learn how steam is converted to raw traction power Hop aboard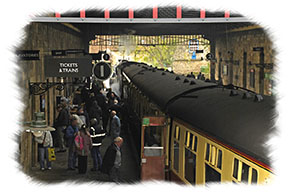 Keighley Worth Valley Railway
Opened as a preserved Line in 1968 following closure by British Rail in 1962. The intervening years saw determined efforts by the newly formed Preservation Society to buy the line and run regular public trains…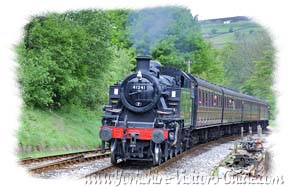 Britain's Railway Heritage
The National Railway Museum in the City of York covers over 300 years of railway history. Its collections include over 100 locomotives, some 250 items of rolling stock and thousands of other objects – from posters and tickets to uniforms and silverware. Visitors can enjoy a fun family day out with the kids including an action-packed annual programme of special events and exhibitions. Admission to the museum is free. Click National Railway Museum to read more.